Black Ops 2 set in future; no Wii U version announced
Did you enjoy this article? Share it!
Call Of Duty: Black Ops 2 announced. Full details on the Black Ops sequel inside
Update: Activision has released the official trailer. It features Black Ops' Sergeant Frank Woods discussing how warfare has changed in the future. Players will assume the role of Black Ops protagonist Alex Mason's son David, with flashback episodes in the 1980s taken on as Alex.
Call of Duty: Black Ops 2 hits PS3, PC and Xbox 360 on 13 November 2012.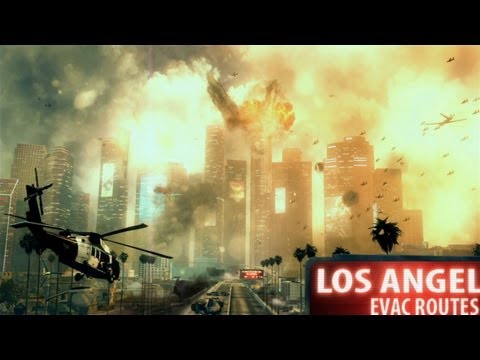 Original story: Ahead of its official unveiling later today, Activision has lifted the lid on the next installment in the Call Of Duty franchise. Call Of Duty: Black Ops 2 is the sequel to Treyarch's record-breaking 2010 first-person shooter, set in the near future during a 21st century Cold War "where technology and weapons have converged to create a new generation of warfare".
Persistent rumors also suggest that the game will follow a similar narrative template to its predecessor, spanning multiple eras in time and taking the perspective of characters old and new to the series. All fingers are pointing towards the return of Alex Mason – the Vietnam vet suffering severe psychological damage with a penchant for shouting – but Activision has yet to officially confirm the sequel's cast of gruff soldiers.
Announced for PlayStation 3 and Xbox 360, Activision has remained tight lipped on whether Black Ops 2 will make an appearance on Nintendo's upcoming new console, Wii U. It is expected that a separate announcement will be made for a Wii U release at Nintendo's E3 conference in June.
Keep your eyes peeled on this page as we'll update this post as soon as the trailer surfaces online.
Further Reading