Avengers games assembled
Did you enjoy this article? Share it!
The official Avengers Assemble game may have been cancelled, but there are still loads of great Avengers games out there. games™ assembles the best.
Captain America
As the world's first comic book superhero, Captain America was also one of the first to get his own videogames, but these early adaptations were far from decent. Both Captain America In The Doom Tube Of Dr Megalomann and Spider-Man And Captain America: Dr Doom's Revenge were sub-par home computer games that recreated the Cap in lovely sprite form but did little to capture his spirit. 1991′s Captain America And The Avengers was at least a fairly decent scrolling fighter – the genre of fashion for its day – but the best Steve Rogers games is definitely his latest, Sega's Captain America Super Soldier. Though not a perfect game by any means, Super Soldier plays it safe by adopting the proven structure of Batman: Arkham Asylum and combines that with an Assassin's Creed style platform mechanic that brilliantly recreates Captain America's athletic prowess. Spin, flip and vault through the game world properly, and Cap moves so fast that bullets can't touch him – and then there's his vibranium shield, capable of targeting multiple foes at once before returning right back to the Captain's hands.
Check out the full review of Captain America: Super Soldier at NowGamer.com
Iron Man
Poor Tony Stark. No wonder he has a habit of hitting the bottle. We'd do the same if our first videogame was Iron Man X-O Manowar In Heavy Metal. This mid-Nineties PSone/Saturn game is generally regarded as one of the worst games ever made. It's a mindless, repetitive blaster in which you basically need only crouch and shoot to win. Have a look at the video below to see how utterly boring it is.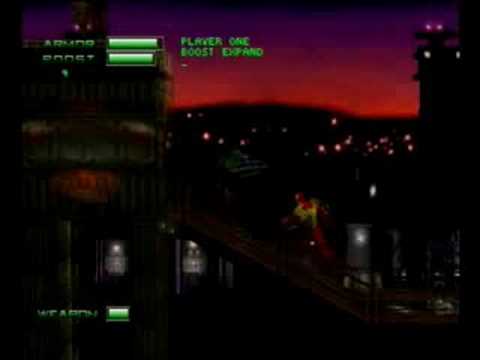 Sega's recent movie based efforts fared little better. Like a cross between Ace Combat and Armored Core, they had the potential to be good but a general lack of imagination and polish leaves them feeling under-developed and just plain dull. To identify a 'best' Iron Man game still shouldn't be considered a recommendation but if you're going to play one then have a go on The Invincible Iron Man. Though it's nothing special, this Game Boy Advance title combines elements from the likes of Mega Man and Shinobi in a way that should prove absorbing for most retro fans.