Gamescom 2013: Microsoft Announcements Round-Up
Did you enjoy this article? Share it!
Day one of gamescom 2013 and already there's been a plethora of announcements that have come in thick and fast. We've got the bulk of them rounded-up for you below.
Fable Legends
This morning at the Microsoft conference at gamescom, Cologne, we heard about a new Fable game – made once again by Lionhead – that has thus far been announced only for the Xbox One. Whilst not a numbered instalment in the franchise, it looks like it's going to be a full-retail release. Set 400 years before the events of the first Fable, Legends is set in the world's 'age of heroes' and focusses on 4-player co-op, where each player is assigned a different class of hero to play as: soldiers, archers, barbarians and mages have been announced thus far, and it's uncertain whether there will be more classes announced. Interestingly enough, the 4-player co-op aspect is contrasted against another player that acts as the villain – this player is granted a bird's-eye view of the map and can utilise a variety of traps to make the co-op players' lives that bit more difficult.
Fable Legends will only be playable online, due to its reliance on the Xbox One's cloud-based systems. The announcement unfortunately came without a release date, so we can probably expect it sometime in 2014.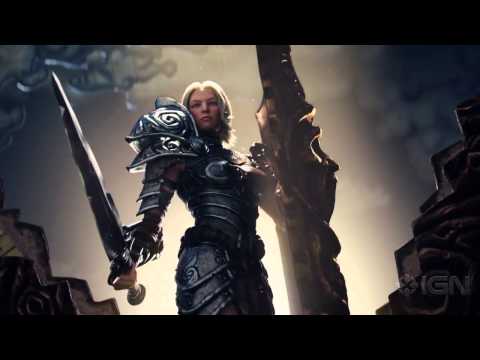 (Trailer courtesy of IGN)
The Fighter Within
One of gamescom's worst kept secrets (information about the game leaked last week), Ubisoft announced the Kinect-based Xbox One-exclusive fighter officially this morning. The game, developed in tandem between Ubi and Daoka, claims to 'deliver the long-awaited motion fighting promise, allowing players to throw punches and kicks in the most immersive competitive brawling experience'. The game takes advantage of the (now optional) Xbox One Kinect, and will feature 1-to-1 precision movement tracking and real-time damage to fighters.
The game will support local multiplayer – meaning Kinect will be able to track two peoples' moves at once, in theory – and has a tentative launch window of Autumn 2013.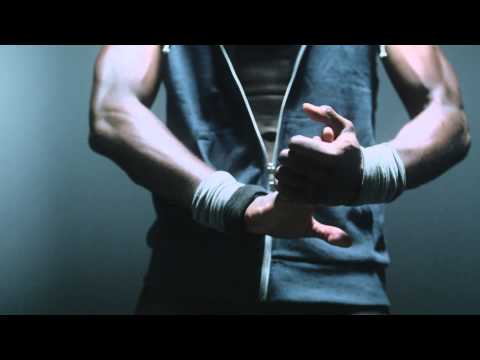 FIFA 14
Announced for a September release for the Xbox 360, and Xbox One 'later', all pre-orders of the Xbox One will come with a free copy of the game (and there are 'more bundles to be announced soon', too). Ultimate Team Legends mode – which allows you to play as footballing legends throughout FIFA's history – will be an exclusive mode the Xbox versions.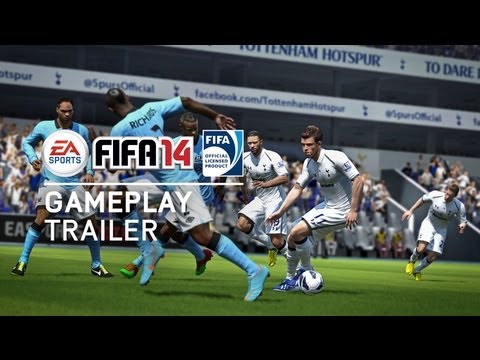 Call of Duty: Ghosts
For the Xbox One version, the game will be a digital download that ships with a box, rather than being disk-based. A new multiplayer mode – Blitz – was also announced, as well as a reversion back to dedicated servers using the Xbox Live Cloud. Post-release, there will also be a Xbox One/CoD:Ghosts bundle available to buy.
Full Games List
Microsoft have also announced a handy list of all games thus far confirmed for the Xbox One console:
Assassin's Creed IV Black Flag (Ubisoft, Ubisoft)
Battlefield 4 (DICE, Electronic Arts)
Call of Duty: Ghosts (Infinity Ward, Activision)
Crimson Dragon (Grounding/Land Ho!, Microsoft Studios)
Dead Rising 3 (Capcom Vancouver, Microsoft)
FIFA 14 (EA Sports, Electronic Arts)
Fighter Within (AMA Ltd., Ubisoft)
Forza Motorsport 5 (Turn 10 Studios, Microsoft Studios)
Just Dance 2014 (Ubisoft Paris, Ubisoft)
Killer Instinct (Double Helix, Microsoft Studios)
LEGO Marvel Super Heroes (TT Games, Warner Bros. Interactive)
Lococycle (Twisted Pixel, Microsoft Studios)
Madden NFL 25 (EA Sports, Electronic Arts)
NBA 2K14 (Visual Concepts, 2K Sports)
NBA LIVE 14 (EA Sports, Electronic Arts)
Need for Speed: Rivals (Ghost Games, Electronic Arts)
Peggle 2 (Popcap, Electronic Arts)
Plants Vs. Zombies: Garden Warfare (Popcap, Electronic Arts)
Powerstar Golf (Zoe Mode, Microsoft Studios)
Ryse: Son of Rome (Crytek, Microsoft Studios)
Skylanders: Swap Force (Vicarious Visions, Activision)
Watch Dogs (Ubisoft Montreal, Ubisoft)
Zoo Tycoon (Frontier Developments Ltd., Microsoft Studios)
Zumba Fitness: World Party (Zoë Mode, Majesco)